Nikki Devidze, as a graduate of Nova Southeastern University Shephard Broad College of Law, has been a member of the Florida Bar since 2013.  She is also admitted to practice in the Southern and Middle Districts of Florida.
Devidze is an experienced family law litigator and received The Honorable Charles I. Kaplan Outstanding Service Award for her work with dependent children.  Her practice focuses on family law, probate law, estate planning, and commercial litigation. Devidze also has experience in insurance defense, with an emphasis on ERISA and employment litigation involving life, health, and disability insurance.  She has represented insurers in breach of contract, and extra-contractual disputes in state and federal court.
Prior to moving to Florida in 2007, Devidze originated from Idaho which she still considers her home state.  She enjoys the outdoors, traveling, skiing, camping, the beach, and spending time with her son.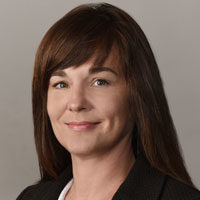 Nikki Devidze
Law Office of Paul J. Burkhart
800 Village Square Crossing
Palm Beach Gardens,
Florida 33410
(561) 880-0155 Office
(561) 656-2070 Fax
NDevidze@paulburkhart.net