Sasha M. Sampaio, Esq. is a litigation attorney at the Law Offices of Paul J. Burkhart, PL. She represents both individuals and businesses in a variety of civil matters. Sasha takes pride in maintaining open communication with every client and delivering results.
Before moving to West Palm Beach, she founded and managed The Sampaio Law Firm in downtown Miami, Florida. Sasha enjoys working with businesses, from sole proprietors to international companies, in all aspects of business litigation. If your company is sued, or you need advice on whether you should file a civil lawsuit, Sasha can help guide you in the right direction.
Sasha has experience in many other areas of the law. She has represented individuals in family law, consumer law, construction lawsuits and real property matters. Sasha enjoys working closely with her clients to find creative solutions to legal problems.
Throughout her career, Sasha has demonstrated her commitment to serving others through individual advocacy. She served as a Vice Chair of the Consumer Law Protection Committee of the Florida Bar (2013 to 2016). She also served on the board of the South Florida Chapter, Miami-Dade, U.S. Green Building Council, and taught LEED® Green Building. Sasha clerked at New Orleans Legal Assistance and worked as a student practitioner in the Immigration Division of the Loyola Law Clinic. Before law school, she worked at the American Civil Liberties Union of New Mexico and was the Assistant Director of the New Mexico Landlord-Tenant Hotline.
Sasha earned her Juris Doctor at Loyola University New Orleans, College of Law (2005), with a Certificate in International Law, and her Bachelor of Arts cum laude, in Latin American Studies from the University of New Mexico (1999). Sasha is a member of the Florida Bar and the United States District Court for the Southern and Northern Districts of Florida.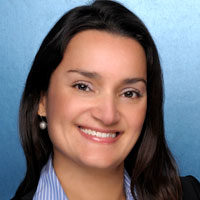 Sasha M. Sampaio
Law Office of Paul J. Burkhart
800 Village Square Crossing
Palm Beach Gardens,
Florida 33410
(561) 880-0155 Office
(561) 656-2070 Fax
ssampaio@paulburkhart.net