Mr. Paul J. Burkhart, Esquire established the law firm after moving from Baltimore, Maryland to Florida in 2004. Mr. Burkhart has many years of business experience. He is an entrepreneur at heart which benefits the more than 4,000 entrepreneurs he has represented since opening the Law Offices of Paul J. Burkhart, PL.
Utilizing Mr. Burkhart's strong business background, the firm initially focused on Business Law matters and Corporate Governance. Components of his practice includes intellectual property, real estate, and licensing matters. The firm has expanded over the years to include Estate Planning, all areas of Civil Litigation, including business and commercial litigation, Family Law, Probate and Trust administration and litigation, Real Estate Law, and Securities, among other services.
Mr. Burkhart graduated from the University of Baltimore Law School in Baltimore, Maryland. He was admitted to practice law in the State of Florida on January 24, 2005. Mr. Burkhart is also currently licensed as a Real Estate Sales Associate, FINRA arbitrator, Life, Health and Variable Annuity and notary public licensed in the State of Florida and is an American Arbitration Association (AAA) arbitrator. He is also an ABA member, a member of the ABA sections of Business Law and Dispute Resolution, and a member of the Florida Bar's Alternative Dispute Resolution Section and Business Law Section.
In addition, Mr. Burkhart has served and is available to serve in an expert witness capacity concerning business transactions. Business clients frequently work with him in a capacity that exceeds legal counseling. He frequently works with these clients in a general business advisory role in addition to the law. He's a licensed Civil Law Notary and serves as an arbitrator on panels or as the sole arbitrator in over 125 cases and has served as chairperson on over 45 cases for both complex commercial and consumer cases. Many of the cases have been securities related claims such as suitability, fraud and negligence. His arbitration experience includes several claims of FINRA member employers seeking to enforce restrictive covenants and promissory note disputes. He has also been involved and handles expungement cases in his capacity as an arbitrator. Mr. Burkhart represented both plaintiffs and defendants in mediation of corporate disputes, family business disputes, business and construction.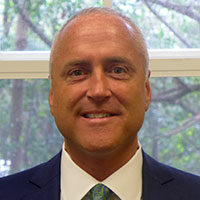 Paul J. Burkhart
Law Office of Paul J. Burkhart
800 Village Square Crossing
Palm Beach Gardens,
Florida 33410
(561) 880-0155 Office
(561) 656-2070 Fax
paul@paulburkhart.net