The attorneys at the Law Offices of Paul J. Burkhart are experienced, well equipped, and ready to fight for your legal rights.
Our team of attorneys and paralegals offer a combined focus on many legal practice areas. Real Estate, Bankruptcy, Business Litigation and family law. With more than two decades of combined legal experience, The Law Offices of Paul J. Burkhart is truly "full service".
We stand ready to advocate on your behalf or on behalf of your business. Please take a moment and view our affiliations and our community involvement.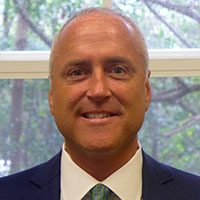 Mr. Paul J. Burkhart, Esquire established the law firm after moving from Baltimore, Maryland to Florida in 2004. Mr. Burkhart has many years of business experience. He is an entrepreneur at heart which benefits the more than 4,000 entrepreneurs he has represented since opening the Law Offices of Paul J. ...
Real Clients, Real Testimonials
Very friendly staff. Attorney has been around while and is a bulldog you want Paul on your side!
Larry Landset
February 22, 2021.
Professional, very responsive, great follow-up. Would use again.
Neil Zutshi
December 27, 2020.
The Law Offices of Paul J. Burkhart were courteous and professional and resolved our matter completely. I was very impressed with the results and would recommend them to anyone in need of a solid legal team.
Robert V Guarente
December 18, 2020.
Ultra professionals and friendly people who know what they are doing across-the-board. It's always a pleasure to drop by the office.
Edward Kris
December 14, 2020.
Very professional. Held my hand when needed throughout.
Suzy Romaine
September 1, 2020.
Paul Burkhart's Law Office was extremely helpful to my business. Both Paul and his team went above and beyond to answer all my questions and prepare a tailored legal document our insurance company was requiring . We will return to Burkhart for any future needs.